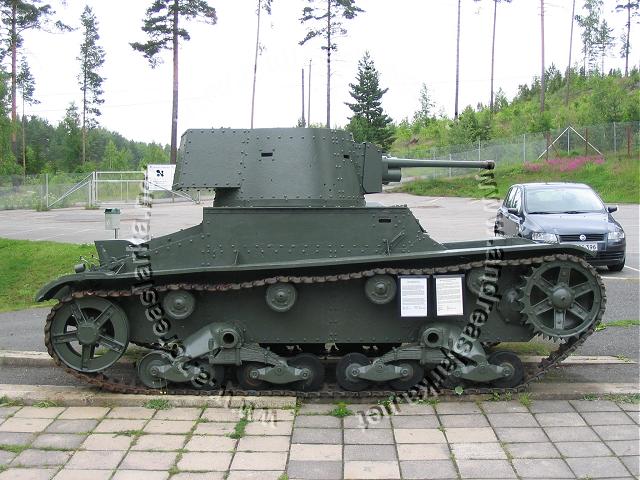 This Vickers is restored to match the condition it was during The Winter War, except for the lacking white-blue-white stripes around the turret that were used as national markings. The tank is equipped with a 37 mm Bofors anti-tank gun.
These pictures are taken at the Finnish Armour Museum in Parola, Finland.
Photos and text © Copyright by Andreas Lärka, Finland.