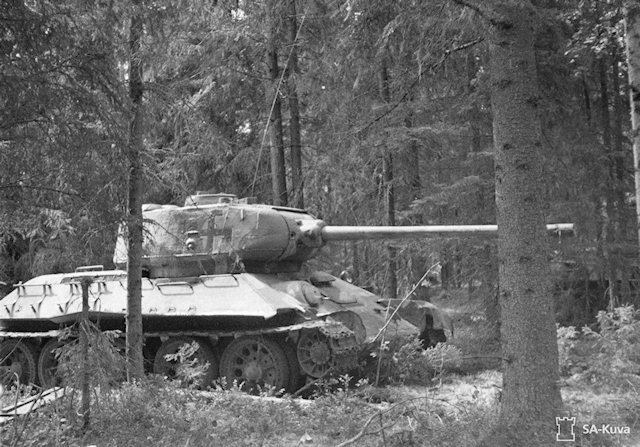 Ps.231-6 (later Ps.255-2, later Ps.245-2) photographed in Pihkalanjärvi July 4th 1944. SA-kuva 152.125
This tank is painted in a made up colour-scheme recembling the hasty paintjobs that were made during the summer of 1944. Please note that the sun-faded colours are all wrong.
These pictures are taken at the Parola Armour Museum in Parola, Finland.
Photos and text © Copyright by Andreas Lärka, Finland.