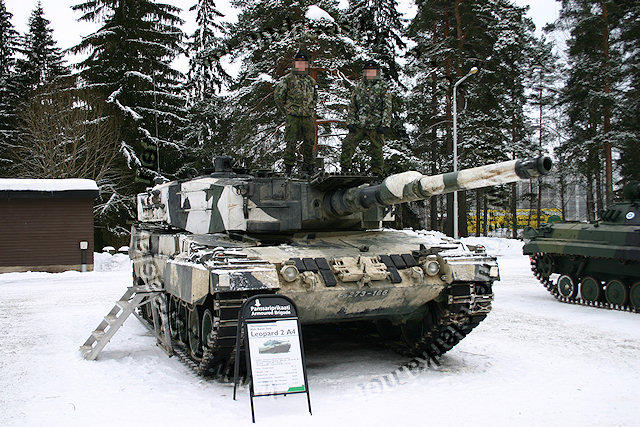 This Leopard 2 A4 is painted in the Finnish winter camo with all the light green and some of the dark green overpainted with white. Note how the grousers have been attached to the tracks and the rubber pads moved to the place the grousers normally are.
These pictures are taken February 2nd 2013 at the Finnish Armoured Brigade in Parola, Finland.
Photos and text © Copyright by Andreas Lärka, Finland.