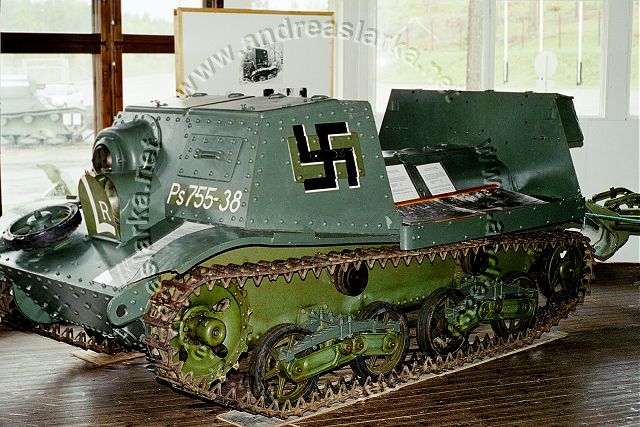 During the WWII Finland took a couple of hundred T-20 Komsomolets artillery tractors as war-booty from the Soviets.
These pictures are taken at the Finnish Armour Museum in Parola, Finland.
The first two pictures are taken by me and the following detail photos by Mr. Jaakko Pihlaja.
Photos copyrighted © by Andreas Lärka and by Mr. Jaakko Pihlaja. All rights reserved. Used with permission.