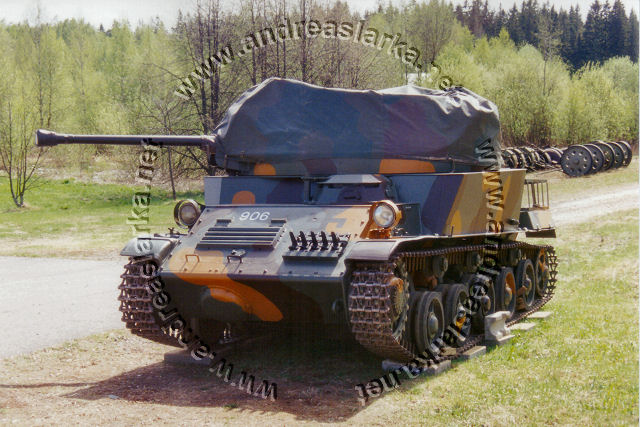 This is another one of the six Landsverk Anti II AA-tanks that were bought from Sweden in 1942. The vehicle is restored in "Swedish colours" (except that the original ones were not hard-edge) but I do find the colours quite exotic. So exotic that I decided to show most of the pictures in black & white. The vehicle is now stored inside the museum and the tarpaulin on top of the vehicle has been removed. Thus the audience can take a look inside the turret.
These pictures are taken by Mr. Heikki Jäntti at the AntiAircraft Museum in Tuusula, Finland.
Photos © Copyright by Heikki Jäntti. All rights reserved. Used with permission.